Donway Dental Welcomes New Patients
Your North York Family Dentist
Commitment to Care
Our team is deeply empathetic and is committed to caring for our patients. We put you first!
Convenient Location
We have a great location that's close to transit and has plenty of free parking available
Modern Technology
We use the latest technology, including 3D imaging, intraoral camera, Panorex and digital xrays
Enhancing Your Smile at Every Opportunity
Donway Dental's team of dental professionals provides family-friendly dentistry in North York. We offer a variety of services, from preventative treatment to protect your long-term oral health to cosmetic corrections that help you smile brightly and confidently. We look forward to welcoming you to our dental clinic!

Family & General Dentistry
Dental Services For The Whole Family
Meet Our Dentists Near You
The dental team at Donway Dental always seeks out ways to improve our patient care and the difference we make in the community. Our dentist in North York has a mission to provide personalized and preventative dental care that offers a great experience for every patient. To achieve this, we stay up to date with technology and advancements, focus on educational patient care, and help patients navigate their options when it comes to treatments and procedures. We can also provide access to specialized dental care in Canada.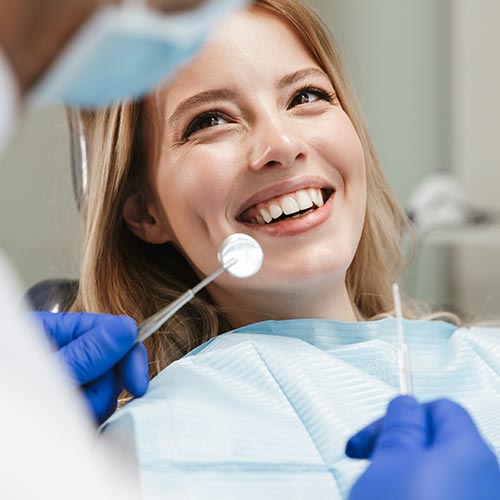 Frequently Asked Questions
What services do dentists in North York offer?
Regular check-ups, fillings, extractions, cleanings, root canals, bridges, crowns, dentures, and cosmetic dentistry operations like teeth whitening and veneers are just a few of the dental services provided by our dentists in North York.
How do I find a good dentist in North York?
You may go online for reviews and ratings, ask friends and family for suggestions, or visit the Ontario Dental Association's website to locate a list of dentists who are licensed in your area to find the best dentist in North York.
What should I look for in a dentist near me?
It's crucial to take into account aspects like credentials, expertise, location, business hours, and the services they provide while looking for a dentist near you. To gain a feel of other patients' experiences, you might also want to check out reviews.
How often should I see a dentist?
It is advised to visit the dentist for a regular checkup and cleaning at least once every six months. Nevertheless, this may change based on the specific oral health requirements you have. If you have certain dental problems or a higher risk of developing dental problems, your dentist may advise more regular checkups.
How much does it cost to see a dentist?
The cost of seeing a dentist can vary widely depending on several factors, including the location, the type of procedure or treatment needed, and whether or not you have dental insurance. The best way to determine the cost of seeing a dentist is to contact your local dental office and inquire about their pricing and insurance options.
In The Heart Of Your Community
We are conveniently located at Don Mills Rd and Lawrence Ave, in the Shops at Don Mills outdoor shopping centre. Find us close to RBC bank and near transit routes. There is plenty of free parking available.
When Was Your Last Visit?
Take Care Of Your Oral Health & Book Your Dental Hygiene Appointment Today
Our dentist in North York are always pleased to welcome new patients and their families. For personalized dental care from dentists who truly care about your health and wellbeing, book your next appointment with Donway Dental!